APPEARANCES, TYPE OF ENTERTAINMENT  AND TIMES ARE SUBJECT TO CHANGE.  IT IS ALWAYS BEST TO CALL THE MAD HATTERS AT 973-857-2418 TO MAKE SURE THE ENTERTAINER YOU WANT TO SEE WILL BE APPEARING AND THE TYPE OF ENTERTAINEMENT THAT WILL BE PROVIDED.  WE OFFER BALLOON SCULPTURES, FACE PAINTING, GLITTER AND PAINT-ON TATTOOS  AND/OR TEMPORARY TATTOOS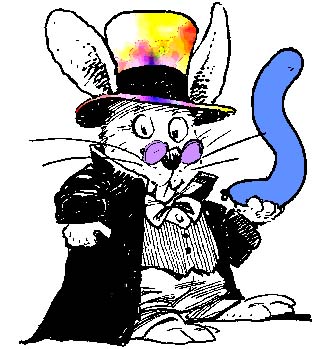 daily appearances updated on facebook!

look for regular entertainment at these locations!

TINGA TAQUERIA

5:30-7:30

$2 KIDS MEALS

MONDAYS-MONTCLAIR

215 BELLEVUE AVE.

TUESDAYS-WESTFIELD

110 CENTRAL AVE.

&

TUESDAYS-MILLBURN

321 MILBURN AVE.

TIFFS BURGER & ALE HOUSE

1637 VAUXHALL RD. UNION

KIDS EAT FREE

5:30-7:30

TUESDAYS-FACE PAINTING

&

SUNDAYS-BALLOONS

ROMANELLI'S PIZZARIA & ITALIAN EATERY

42 LINCOLN PL. MADISON

5:30-7:30

FRIDAYS

FRIENDLYS

5-8

MONDAYS-CLARK

1643 RARITAN RD

WEDNESDAYS-OLD BRIDGE

180 FERRY RD.

THURSDAYS ALTERNATE BETWEEN

MORRIS PLAINS (436 SPEEDWELL AVE)

&

BERNARDSVILLE (108 MORRISTOWN RD)

MCDONALDS LUNCH 11:30-2:30

MONDAYS ALTERNATE BETWEEN

PISCATAWAY

1301 STELTON RD.

&

SOUTH PLAINFIELD

316 DURHAM AVE,

WEDNESDAYS EVREY OTHER WEEK

LEDGEWOOD

1117 RT. 46

WENDYS

5:30-7:30

WEDNESDAYS

HILLSDALE

411 HILLSDALE AVE.

ALSO APEARING AT THE FOLOWING MCDONALDS REGULARLY

THE SHIFTS WILL BE POSTED ON FACEBOOK THAT DAY

BLOOMFIELD

FRIDAYS

ALTERNATES BETWEEN

3-6PM

425 BROAD ST.

&

5-8

1139 BROAD ST. (BROOKDALE ON THE PARKWAY)

-CHECK FACEBOOK FOR EXACT TIME AND DAY THAT WEEK

BELLEVILLE

173 FRANKLIN ST.

EVREY OTHER WEEK

MONDAYS 3-6

-CHECK FACEBOOK FOR EXACT TIME AND DAY THAT WEEK

WEST ORANGE

573 NORTHFIELD AVE.

-THURSDAYS TWICE A MONTH

SCOTCH PLAINS

1967 US HIGHWAY 22

-THURSDAYS TWICE A MONTH

GARWOOD

216 NORTH AVE

-WEDNESDAYS TWICE A MONTH

EDISON

RT.1 & PRINCE ST.

EVREY OTHER WEEK-CHECK FACEBOOK FOR DETAILS

NEWARK

EVREY OTHER WEEK

ATERNATES BETWEEN

621 BROADWAY

&

561 MCCARTER HIGHWAY

CHECK FACEBOOK FOR DETAILS